Daurema, the specialist in the production of molded cellulose fiber packaging

Cellulose is a natural fiber present in all plants on Earth. It constitutes 35 to 50% of the terrestrial plant biomass. The amount synthesized by plants is estimated at 50-100 billion tons per year. It is therefore an extremely abundant and rapidly renewable resource, which makes this material very ecological.

Our packaging are manufactured in our factory based in Wattrelos in the Hauts de France region in order to deliver you quickly in France and Europe. Cellulose fibers comes from Europe and, if possible, French wood sector.

Molded cellulose packaging is a perfect alternative to plastic packaging . Indeed, they are infinitely recyclable in the paper/cardboard sector.

Cellulose being a natural vegetable fiber, it is biodegradable and domestically compostable.
A solution that adapts to your needs
Daurema can support you in the development and design of your specific packaging.
Cellulose can find applications in all areas of industry : food, household appliances, cosmetics, luxury, etc.
It is a sustainable and environmentally friendly solution.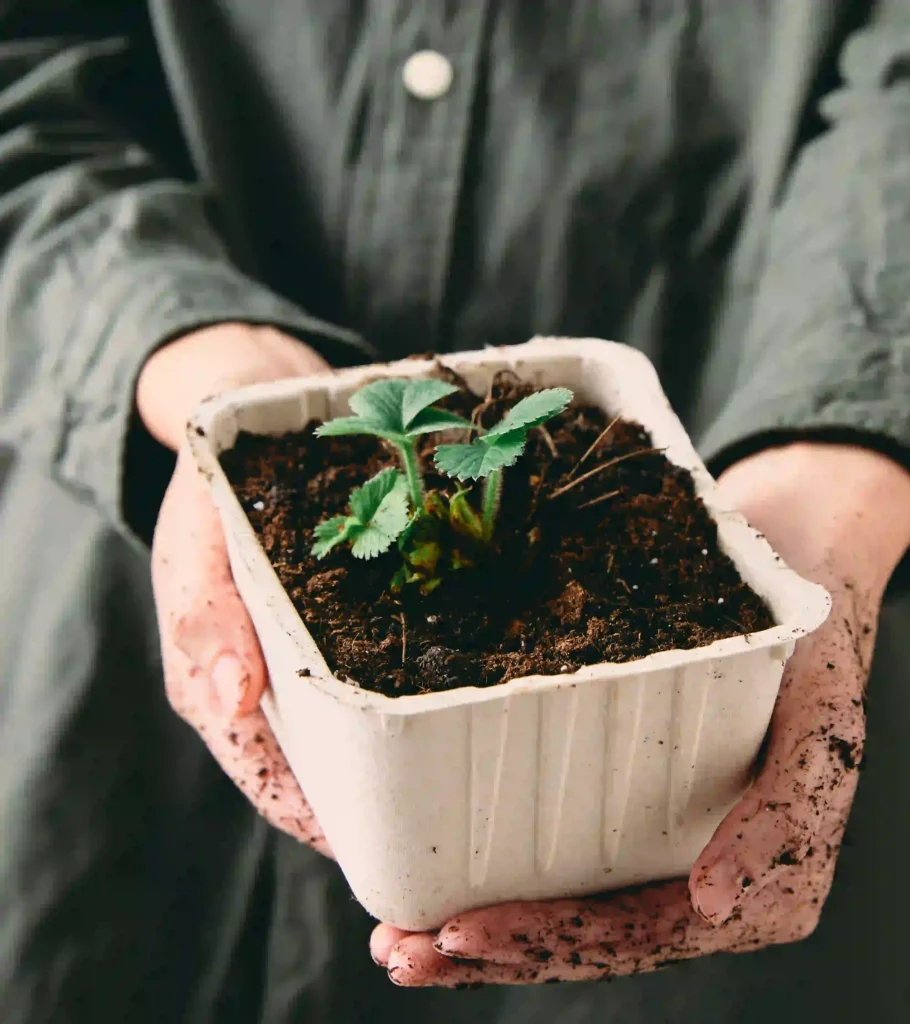 An own range dedicated to packaging for fruit and vegetables
We have developed a range of punnets perfectly adapted to the packaging of mushrooms and red fruits with capacities ranging from 125 g to 500 g.
Our solution is PFAS free (without fluor) to obtain water barrier properties. Our packaging therefore complies with the AGEC law, which makes it optimal for fruit and vegetables.
Our packaging is healthy and safe : cellulose is inert for food and does not release harmful chemical substances into the environment. It does not disturb the taste or smell of products and can be used to package raw or cooked foods without risk of contamination.