Our team was born from the meeting of three passionate and experienced in the industry: Florian Lefebvre, Frédéric Salomon and Cyril Forestier. Complementary and united, we are determined to support you in the challenge of replacing plastic packaging.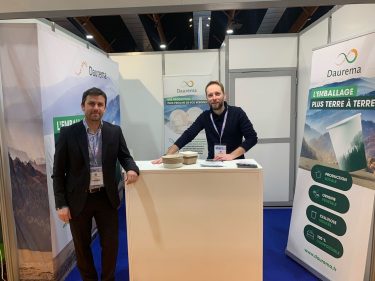 Our ambition and our values
Our ambition is to create and develop an ecological, economical packaging production factory based in the North of France, near Lille. Daurema, founded in January 2021, means "sustainable" in Esperanto. This term perfectly represents the values held by our team: ecological transition, resilience and sustainability. German-designed, our production lines benefit from the latest cutting-edge technology, the most advanced on the molded cellulose market.
Fully robotized, they are also the most efficient in terms of energy consumption. All packaging that can be molded and unmolded can be manufactured by our factory.